Submit your CV and get employed at sea!
Get job offer regularly from Crewplanet
Get job offers regularly from other companies
Learn more
Able Seaman
 Bulk Carrier 
Contract 6 m 
Vessel 2017 year build, 44 190 GRT Main engine MAN - B&W, 17 873 HP Nationalities mix Region WW Crewing Latvia, Crewplanet Shipowner Hong Kong

$1 880
Second Officer
on Container Ship
 Vessel details Vessel 1999 year build, 66 278 GRT Main engine Sulzer 10RTA96C, 73 593 HP Nationalities mix Region ww Crewing Latvia, Crewplanet Shipowner Germany

$ 4700
Motorman
Vessel details Vessel 2010
 year build, 1 GRT Nationalities mix Region Germany, Bremen Crewing Latvia, Crewplanet Shipowner Germany

$ 2 300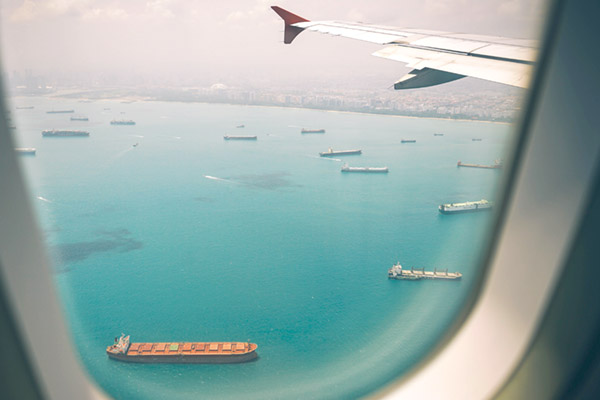 Ordinary Seaman
Vessel details Vessel 2010 year build, 1 GRT Nationalities mix Region Germany, Bremen Crewing Latvia, Crewplanet Shipowner Germany

$ 1870
The Company provides full crew management services for various types of ships from large bulk carriers to compact general cargo vessels trading worldwide. We are committed to safe ship management practices and all vessels under our management meet international safety, security and environmental standards.
We have long-standing relationships with our international clients and an unrivalled track-record in providing them with qualified and experienced personnel from cadets to senior officers. All our applicants are put through a stringent selection and vetting process on their qualifications, past performance and motivation before being included in our database. At sea our personnel enjoy excellent working and living conditions. Thanks to our quality control and extensive pool of highly qualified seafarers we can claim to be working with some of the best and experienced maritime professionals.
It is the Company's policy and objectives to promote safety and security at sea, in ships' operations and the working environment, to prevent personal injury or loss of life, to avoid damage to ship, cargo and to protect the marine environment. Our safety and quality management systems ensure compliance with international requirements for seafarers employment in accordance with regulations of MLC 2006, ITF and IBF, other international rules, guidelines, codes and circulars applied or recommended by IMO, Flag State Administrations, Classification Societies and local Authorities.
We recognise that our seafarers are crucial to our ongoing success and we therefore follow rigorous interview and testing procedures to ensure that we recruit the best. For those that are successful, we work with each individual to understand their current and future aspirations and do all that we can to support their career at sea, to improve their professional skills and qualifications, to make available training and refresher courses in ISM, ISPS, PSC and other inspections, MARPOL, risk Management and risk assessment, vessel's general permit, pre-departure familiarization on safety and others.
Novorossiysk, Russia
Prospect Lenina 95